The Science
A revolutionary new step in your skin health routine
Your skin and the exposome.
The 'exposome' refers to the social and environmental factors a person is exposed to from the moment they are born until they die. These include nutrition, pollution, UV radiation, virus, bacteria and more.
Clinisoothe+ actively combats the effects of the exposome on the skin. Our product is clinically proven to reduce redness, soothe skin, calm breakouts and provide cleansing antimicrobial protection.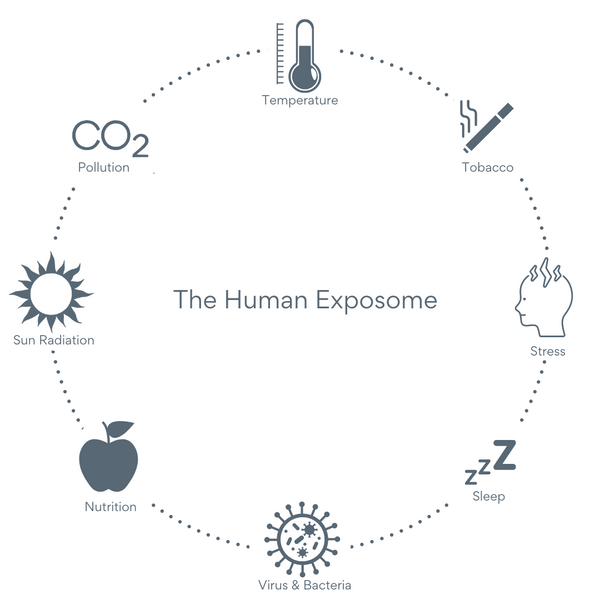 We care about your skin.
We've made the transition from skincare, to skin health. Our unique formula will actively protect your skin from effects of the exposome which can cause ageing, irritation or breakouts. Clinisoothe+ will also help your skin to rapidly recover from harsh exposure to pollutants and contamination caused by the environment that we live in.
Clinisoothe+ is backed by science.
Developed by leading scientists, Clinisoothe+ is the result of many years research and development to produce a skin safe product to combat the effects of the exposome.
The discovery of the skin purifying technology that underpins Clinisoothe+ was first published in the British Medical Journal in 1915. Since then, the medical profession has been trying to perfect this natural yet highly effective and skin safe solution. Clinisoothe+ Skin Purifier is the first of its kind to use a unique scientific process to produce a stable, skin safe product.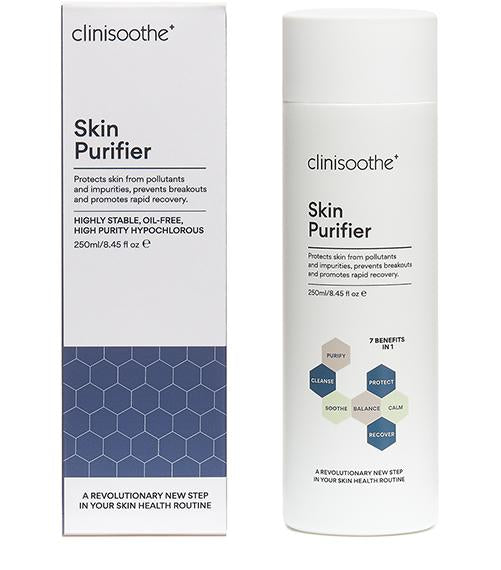 7 benefits in 1 groundbreaking product.
Our unique laboratory process harnesses the power of Clinisoothe+ hypochlorous to produce the perfect skin purifying solution. Clinisoothe+ hypochlorous provides gentle yet highly effective cleansing at a fraction of the toxicity of traditional antimicrobial cleansing chemistries.
The result is our highly stable, oil-free high purity hypochlorous solution which cleanses and provides antimicrobial protection, but is also gentle on the skin. It doesn't harm, irritate or sensitise the dermal layer and can be used safely on the face or body.